While the whole world heard about the superbloom in California's wild spaces, Angelenos also enjoyed a superbloom in our cultivated native gardens. Our sneak peeks just couldn't do them justice! Here are a few highlights from FormLA Landscaping's 2017 spring tour gardens. Click the photos to see more of each project.


Native Plant Garden Tour | Garden 1, Granada Hills
This deeply forested garden, and the Joyce family, charmed tour goers for the second year. This vibrant native meadow drew compliments and sunbathers!
Native Plant Garden Tour | Garden 2, Sun Valley
The Wood's wildly authentic native garden delighted everyone from little ballerinas to garden tour veterans during its debut. Among the visitors? Equine neighbors strolling the garden-side path.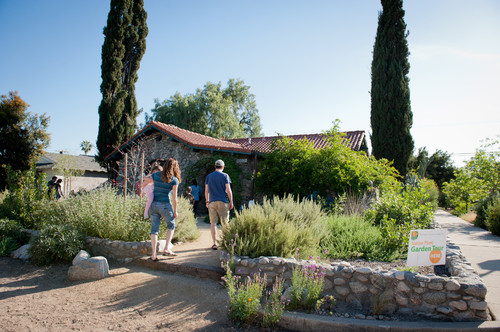 Native Plant Garden Tour | Garden 27, Santa Monica
The Weiss' charmingly restored workman's cottage is a favorite on the Santa Monica Conservancy and Native Plant Garden Tours. If there were an award for most photographed foliage, this Ceanothus would definitely be in the running!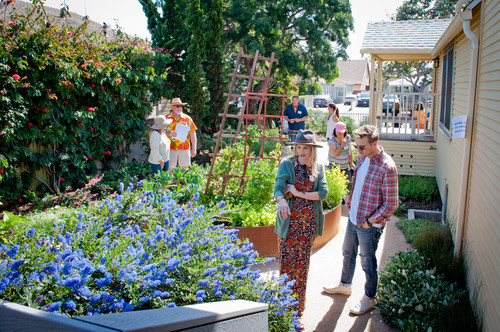 Native Plant Garden Tour | Garden 32, Playa Del Rey
Authentic to its beach-proximate location, the Carlson's modern beach garden showcases a broad range of California natives that thrive along the coast. Tour goers took their time making it to the backyard, as the front yard mix of blooming Coast Dudleya and Beach Strawberry offered much to explore.
Pacific Palisades Garden Tour | Santa Monica Canyon
An expansive, edited yet natural, California native garden connects the Gordon's warm, modern home with the wild beauty of the Santa Monica Mountains.

We are exceptionally grateful to the Gordon, Carlson, Weiss, Wood, and Joyce families for opening their spaces to guests and to you for joining us among the blooms!